Events
Marley Minis 2016!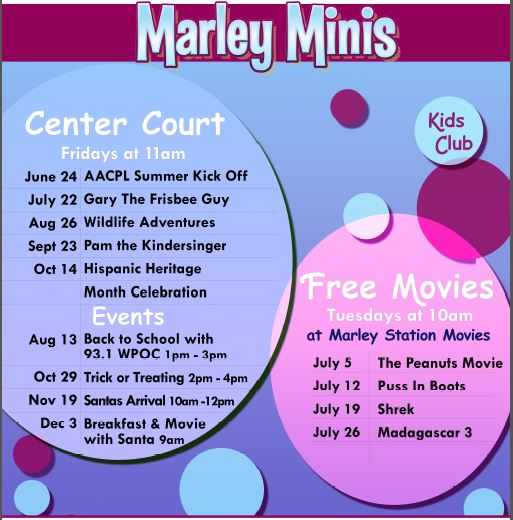 August 13th 1pm-3pm
Marley Station's 3rd Annual Back to School Bash! Aug 13th from 1-3pm in Center Court
With WPOC's Laurie DeYoung and Case and Barley concert!
Weekend in the country ticket give a way!
Prizes: Book bags from Sears, School shoes from JCP, Dorm room package from Macy's and a Free Tablet from Sprint!